Free local delivery available and also Free UK delivery on all orders over £60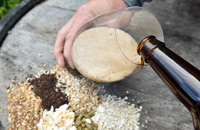 Welcome to Reids Gold, Stonehaven's local craft beer brewery.
The home of artisanal, handcrafted and totally unique craft beers. These beers are created with a lot of care and attention by one man, Barry Reid. All beers are Gluten Free and many are vegan friendly. If you want something special that is locally made, in Scotland, with amazing flavours and quality ingredients and with passion then you have come to the right place. Place and order now and enjoy some quality craft beers delivered right to your door.
30 Litre KeyKegs for home bar use
A perfect solution to get fresh, great quality, craft beer pouring on your home bar set up.
Free delivery on every order and a free deflating tool with your first order.
Delivery Options
We try to keep our delivery costs competitive and low to ensure that you can spend more of your hard earned money on the important stuff, of course the beer. We offer Free Delivery local from the brewery and we also offer free UK wide delivery on all orders over £60. 
VIP Loyalty Discount
At Reids Gold we really to value our customers and because of this we offer a 5% lifetime discount on beer orders after your 15th purchase to reward your brand loyalty.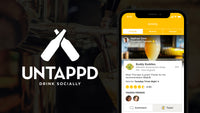 Please review our beers and view testimonials on the Untappd App. The worlds best online beer review community.
Untappd
Follow us on Facebook, Twitter and Instagram for our latest news and updates.
Tap in the images below to got some more info on the products we use.